Plug & Play
Dynamic Load Balancing
The EV-Optimizer makes optimal use of the capacity provided by existing grid connections in companies or homes. This ensures that you have a 'full battery' as soon as possible. Large or premature investments in grid connections can be omitted.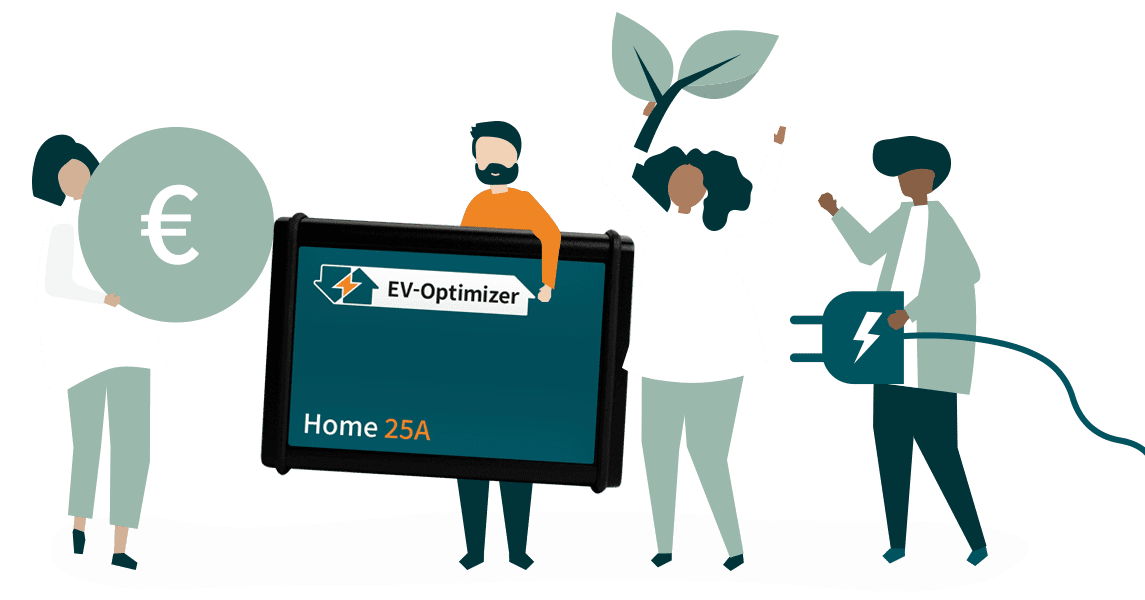 Optimize the charging speed of your charging stations without worries whether. Without having to increase the capacity of your existing network connection, you can be sure that your electricity will not fail at peak times.
Are you a EV charger installer? Then you can offer your customers a Dynamic Load Balancing solution that can be installed without complicated manuals. Request an account to get access to the webshop.
The benefits of EV-Optimizer are huge. We have made an overview of the most important facts.

Cost-saving
By making optimal use of the capacity you will not have to directly switch to an expansion of the existing grid connection. This will already make a difference of minimum 700 euro standing charges to your home; a company can easily count on a multiple amount of this.

Reliable
Connect your supply point at home to the smart meter in your home and charge your electric car without any worries, even while doing chores like cleaning and cooking. Overcome unexpected peak demands that shut down your electrical installation

Dynamic
Make optimal use of the charging speed of all your supply points! Always enjoy maximum charging, at any moment of the day and whenever it's possible. Your grid connection does not require more capacity than the installation can supply.

Efficient
The efficient charging of cars causes. a bigger capacity for your network of supply points. This will easily pave the way for more supply points at your company or at car parks.
The device can measure the unused capacity of the grid connection in two ways.
Smart meter
If your business premise or home is equipped with a socalled smart meter, the EV-Optimizer will be connected to the P1-port of your smart meter. The EV-Optimizer measures how much capacity is being used, knows how. much the installation can provide, and communicates the available capacity to the network of supply points.
Grid connection
If your grid connection has no smart meter or P1-port, the EV-Optimizer will make use of smart measuring current transformers to your grid connection. Using this technique, your EV-Optimizer measures the available capacity of your charging stations in a reliable way and real-time.
Installation
Every EV-Optimizer for which the installation has been approved comes with a standard two-year warranty.
The EV-Optimizer is installed in the meter box or distribution box, next to the distribution board. Since the EV-Optimizer can be connected to the P1-port of your smart meter in a number of versions, and does not necessarily have to be inside the distribution box, you can install the EV-Optimizer yourself. However, we advise you to always hire a qualified installer. The installation of the EV-Optimizer always needs to be approved by a qualified installer in view of safety and insurance.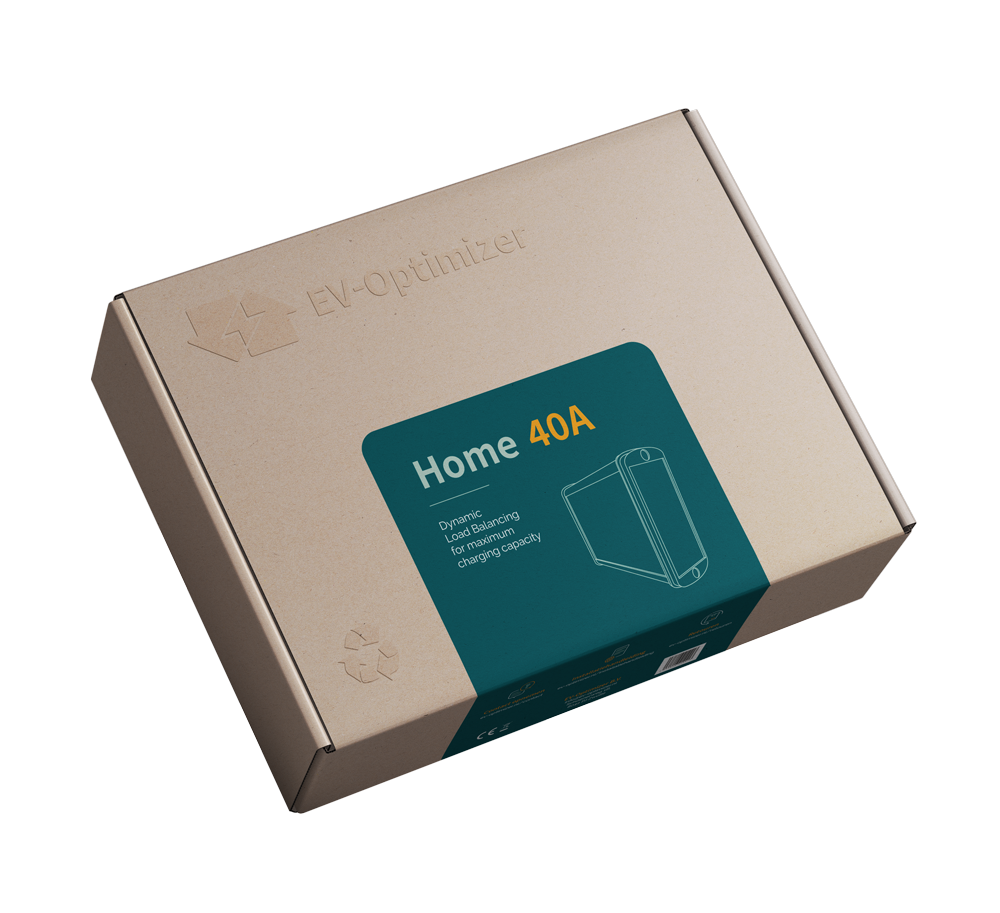 Do you have any questions?
We are happy to answer all your questions.
Do you have any questions?
We are happy to answer all your questions.